eCommerce Tools

Giving you the tools to succeed in international eCommerce.
The Asendia Shipping platform and Tracking tool make you and your customer's experience smoother, faster, and more reliable.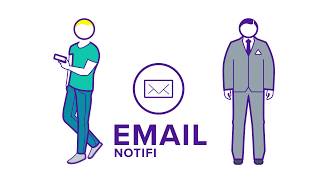 ASENDIA SHIPPING
We're making it easier for you to manage cross-border shipments with our convenient Asendia Shipping platform. By using one simple tool to manage all your shipments every step of the way, you can focus on what's important: running your eCommerce business.
Benefits
Create and edit address labels using one intuitive tool that you can adapt according to your IT landscape including web tool or webservice interface: integration of your orders, label creation & printing with one click, full control of your parcels by using the address book

Access all solutions for worldwide with a choice of selected delivery partners directly via the Asendia Shipping Platform
Handle shipments of up to 30 Kg smoothly with Asendia's free-to-use delivery management tool

Ensure all company data is secure and complies with data protection laws

Save time, ensure security, and reduce IT costs by managing all your shipments in one place
ASENDIA TRACKING
It is the updated and improved way to proactively manage international shipments. The fully-integrated platform works seamlessly with your existing systems, so you and your customers enjoy great service, reliable updates, and complete, accurate tracking information for all Asendia tracked goods.
Benefits
Increase customer satisfaction with a multi-language system

Track information from different data sources using an unique customer system and tracking number

Receive free e-mail notifications throughout shipment process for both sender and customer

Allow customers to speak directly with Asendia or our partners and track parcels in their local systems, so queries can be resolved faster and easier
Manage shipments effortlessly via one single portal which integrates smoothly with existing systems

Manage your parcels with reports which can be customized to your needs

Multiple search options for improved efficiency

Anticipate late deliveries with alerts
Visit https://tracking.asendia.com to discover more about the Asendia Tracking platform