Why use wnDirect's paperless customs system?
We simplify international customs by enabling you to quickly view which orders are awaiting customer action or customs approval.
Our paperless system offers early notification to local customs offices once items are in transit, reducing the potential for delays.
Parcels can also be held during ID upload and while duty payments are being collected. If the customer fails to do this, there are no returns to be managed, supporting your corporate social responsibility.
What is the shopper experience?
Quick and easy implementation process
All customer service enquiries are fully tracked
Customised emails designed with your branding
Parcels with charges still unpaid within 30 days will be returned
Multiple payment options including PayPal
Customs clearance made easy
Make customs clearance easy for your customers and your business with wnDirect's ID and duty management solution.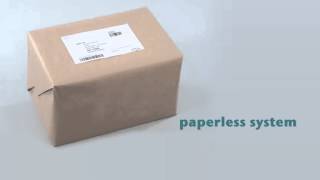 A guide to Duty models
| | | | | |
| --- | --- | --- | --- | --- |
| | Payment model | Who is the Importer of Record? | Who settles the payment duties and taxes incurred on import? | Who pays additional fees such as clearance, storage and admin? |
| DAP | Consumer pays at destination | Consumer | Consumer | The customer (can be very high) |
| DDP | The Retailer covers or collects the D&Ts | Consumer | Payment is made by the broker and invoiced back to the retailer | The retailer (capped%) |
| DDU | Consumer pays via online platform (wnDuty or CC Collect) | Consumer | Payment is made by the broker and invoiced back to wnDirect. Payment has been collected by wnD from the Consumer | The retailer (capped%) |
Depending on the destination, we can offer both DDP and DDU services.
For DDP, parcels are delivered to your customers and any duty and taxes are invoiced back to you.
For DDU, customers pay their own taxes, duties and fees through our secure wnDuty portal. They can also securely upload their ID if this is a customs requirement.
Want to know more about how your business can ebbnefit from our paperless customs process?
CONTACT Asendia today