---
eShopWorld
Asendia is proud to be a shareholder in eShopWorld, a company headquartered in Dublin, Ireland, with offices around the globe including New York, Amsterdam, Singapore and London. eShopWorld is an eCommerce company that provides a technology platform to brands and retailers that wish to sell online into global markets.
The eShopWorld platform makes brands' websites feel local to international shoppers, and makes it easier for them to complete their purchase, moving seamlessly through the buyer journey, from checkout to returns.
Global eCommerce - grow global sales with eShopWorld
Watch this video to learn more about how eShopWorld can help grow your global sales.
Visit website
---
Selluseller
Founded & headquartered in Singapore since 2011, with presence in Singapore, Malaysia, Indonesia, India, Philippines and Australia.
Selluseller offers a SaaS Platform for sellers, retailed and brands to manage inventory, orders, pricing and catalogue across 40+ marketplaces and e-commerce sites in Asia.
SelluSeller is a powerful platform for Sellers, Retailers, Brands, Distributors & Services Providers such as yourself, to help you manage your end-to-end eCommerce operations on multiple sales channels across Asia Pacific.
Manage your inventory, product catalogues, orders, promotions, reports & more- all at one place.
SelluSeller - Software to Manage Online Selling on Multiple Channels
This video explains the powerful eCommerce marketplace management software for Sellers, SMEs, and Brands like you.
Visit website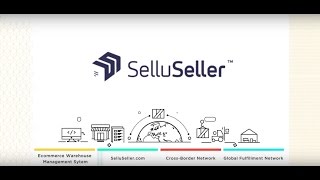 ---