---
Tigers
Tigers are our trusted local Logistics partners in Australia.
Founded in 1969, Tigers is a global logistics and transportation company that specialises in bespoke supply chain solutions, e-fulfilment and transportation by air, sea, rail and road.
Specialising in many key sectors, Tigers contract logistics / eTigers offers a variety of customisable logistics services in a simple, smart way.
With 70 offices in 11 countries and over 1000 employees globally, this 50 year old start up provides all our fulfilment and logistics services in Australia.
The Story of Tigers Logistics
Watch this video to learn more about our fulfilment partner in Australia.
Visit website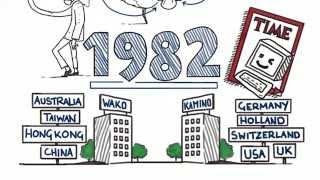 ---
First Global Logistics
First Global Logsiticss are our trusted local Logistics partners in New Zealand.
First Global Logistics is New Zealand's e-Commerce logistics success story. They started in 2009, and are proud to say they are one of the fastest growing, most innovative logistics providers in the country.

They strive to provide professional, honest and worthwhile solutions to their customers international freight, 3rd party logistics, and e-commerce requirements.

Visit website
---