In the May 25, 2023, edition of the Australian Financial Review, Lou Milicevic, managing director of Asendia Oceania, contributed his expertise regarding the current state of cross-border e-commerce in the Oceania region.
Below is the excerpt of Lou Milicevic's interview. The original article can be found at the Australian Financial Review (AFR) journalist Sue Mitchell's Twitter post.
In March, Asendia, a joint venture between French La Poste and Swiss Post, launched e-PAQ Select in Oceania, a commercial international parcel delivery service designed to sit in the sweet spot between inexpensive and relatively slow postal delivery and more expensive express delivery.
The fully tracked service ships to 37 destinations, with delivery times ranging from three to five days for regional and nine to 12 days for intercontinental shipment.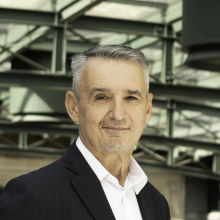 "We haven't really seen any drop off in our business at all," Milicevic says. "In the Oceania region we're growing 25 to 27 per cent. In the rest of the Asendia world, UK is growing 10 to 12 per cent and the Americas about the same."
Milicevic says Asendia's target market is small and medium-sized merchants, who are pursuing cross-border e-commerce more enthusiastically than large retailers, many of whom still do not see it as a priority.
"The big revenue base for them is in Australia – when 97 per cent of your revenues are all domestic they think [cross-border e-commerce] is interesting but doesn't move the dial," he says.
"It's really the SMEs out there trying to capture that market. There are so many SMEs producing wonderful products, but they're not big volume shippers, so logistics companies typically don't pay a lot of attention to them because of the high cost to serve," he says.
Milicevic says merchants with unique, highly differentiated products are more likely to thrive overseas, while retailers selling international brands that can be bought anywhere have little to offer cross-border shoppers.
"If your product is not highly differentiated, if it's not unique, no one will buy it," he says. "If me-too doesn't work, the only other option is to be price competitive."
Read more about e-PAQ Select and other Asendia solutions for the Oceania e-commerce market here.