When we talk about Asia, people instantly think of China. With about a sixth of the world's population, high productivity and a fast-growing economy, no one can ignore the influence and opportunities from and to this country.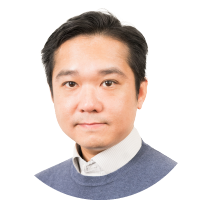 Jerry Leung
Deputy CEO & General Manager Asendia Honk Kong
China boasts one of the fastest-growing economies from the last 30 years, and especially strong growth in the e-commerce sector. It did not have much IT infrastructure before the 1990s but this worked to its advantage: it became one of the most technologically advanced nations in the world as it did not need to deal with wastage and depreciation of old hardware and software. As a result, China has created a unique business environment in e-commerce which stands apart from other countries.
China's most popular mobile social media app, WeChat, is very similar to WhatsApp and Line, but we describe it as a combination of Facebook, Instagram, Twitter, WhatsApp, Skype and LinkedIn. It is easy and powerful for users to share ideas and knowledge with each other through this app and it has helped create a special ecosystem that has accelerated the growth of e-commerce companies in the country . This ecosystem is increasingly influential and effective, to the extent that many people now describe Shenzhen as China's Silicon Valley.
China's manufacturers play a vital role in supporting e-tailers to export their products worldwide. They provide a very strong supply chain that enables e-tailers to source and merchandise different products for worldwide buyers at a very low cost. One of China's major e-tailers provides about 300,000 SKUs to the market at any given time. China's e-tailers are extensively using B2C platforms such as eBay, Amazon and AliExpress to sell their products to almost every country in the world.
These products range from small gadgets, electronics and mobile accessories, toys, and apparel to leading-edge technology products such as drones (DJI), mobile chargers (Anker), mobile phones and tablets (Huawei and Xiaomi). Typically, they are relatively low value and lightweight and are easily sent via the postal network rather than by courier.
Asendia Asia has had a strong presence and reputation in China since 2009. We are known for providing reliable solutions which are aligned with our core values: trustworthy, friendly and easy-to-use postal solutions for the market. With our strength and know-how in Europe, we are always able to provide the most efficient and solutions for our clients. This is key for e-tailers and wholesalers. They often use multiple channels to send their packets and Asendia provides them with concrete and reliable solutions for European destinations.
In the last quarter of 2016, Asendia successfully launched a new product, e Packet, to France and Switzerland from the Chinese market. It has proven to be a very successful product and we will enlarge the coverage to more than 20 countries in the first quarter of 2017. For further enquiries please don't hesitate to contact the Asendia Hong Kong Sales Team at info.hk@asendia.com